CLP Staff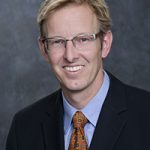 Timothy Casey, J.D., Chair of the Community Law Project's Advisory Board
Timothy Casey, J.D. Professor of Law at CWSL, is the chair of the Community Law Project's Advisory Board. Professor Casey is also the director of California Western's STEPPS Program. Professor Casey received a Bachelor's Degree from Boston College, a Juris Doctorate from the University of California, Hastings College of Law, and an LLM degree from Columbia Law School. Professor Casey started teaching while he was at Columbia, where he established a Criminal Practice Clinic. Prior to moving to San Diego, Professor Casey was also a Professor of Law at Case Western Reserve University in Cleveland, Ohio. Professor Casey has received a Fulbright award for his research and teaching at the Universidad de San Andres in Buenos Aires, Argentina. Professor Casey's academic focus has been on surveillance, civil liberties, problem solving courts, and experiential pedagogy. Professor Casey also serves on the Ethics Committee of the San Diego County Bar Association, and is a board member for both local and international non-profit organizations.
To contact Professor Casey, please e-mail him at: tcasey@cwsl.edu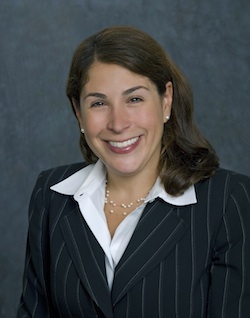 Dana K. Sisitsky, Esq., Executive Director
Ms. Sisitsky joined the CLP as Executive Director in October 2010. Prior to joining the CLP, Ms. Sisitsky worked as a legal aid attorney for over ten years, most recently as a project director and staff attorney at Greater Boston Legal Services in Boston, Massachusetts. While at Greater Boston Legal Services, Ms. Sisitsky served as an advocate and litigated on behalf of low-income clients, primarily victims of domestic violence. In addition, Ms. Sisitsky managed the hospital project, a federally funded collaborative with five Boston-area hospitals that provided medical, legal and social services to victims of domestic violence. She was awarded as a Top Attorney in  the Academic Category in 2013 with the San Diego Source. Ms. Sisitsky is a graduate of University of California at Berkeley and earned her law degree from New York University School of Law. Ms. Sisitsky holds licenses to practice law in California, Massachusetts and New York.
To contact Ms. Sisitsky, please e-mail her at dsisitsky@cwsl.edu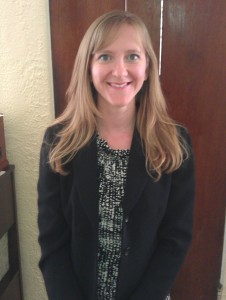 Jessica Langley-DeGroot, Esq., Supervising Attorney
Ms. Langley-DeGroot joined the CLP as a Supervising Attorney in February 2012.   She currently works as a federal attorney and formerly worked as judicial law clerk for the United States District Court for the Central District of California. Ms. Langley-DeGroot has also previously volunteered at a number of legal aid clinics, contributed to legal resource and know-your-rights manuals for low-income clients, worked with the County and Federal Public Defender's Offices and Public Counsel Law Center in Los Angeles, and worked as a paralegal/investigator with the ACLU in Washington, D.C.   Ms. Langley-DeGroot is a graduate of University of California Santa Cruz and the Epstein Program in Public Interest Law and Policy at UCLA School of Law. She is licensed to practice law in California.
Ted Janowsky Esq., Supervising Attorney
Mr. Janowsky is the newest addition to the CLP family. Mr. Janowsky has over fifteen years of experience as a public interest attorney. He began his career as a staff attorney for the Homeless Advocacy Project. While there he focused on various poverty law issues including: immigration, housing, unemployment, and helping individuals gain access to federal and state  disability benefits. Mr. Janowsky then moved his talents to San Francisco, where he continued to work for the Homeless Advocacy Project from 2006-2011.  While there he focused on eviction defense litigation, especially cases involving clients at serious risk of homelessness being evicted from supportive housing programs. From there Mr. Janowsky began his work as a staff attorney for the Justice and Diversity Center "Right to Civil Counsel Project." The focus of his work there was to improve the access to attorney representation for low income tenants. In 2015, Mr. Janowsky returned to San Diego where he began working as a volunteer attorney for the Legal Aid Society of San Diego. Mr. Janowsky graduated from the University of California at Berkely in 1991, and he earned his law degree from the University of California, Hastings College of the Law in 1999. Mr. Janowsky holds a license to practice law in California and is also a licensed Teacher of English as a Second Language.
To contact Mr. Janowsky, please e-mail him at TJanowsky@cwsl.edu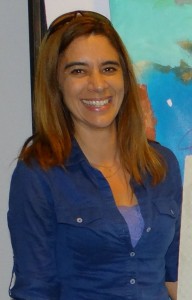 Veronica Ayesta, Esq., Community Education
Ms. Ayesta joined the Community Law Project back in 2009, when the City Heights site was in its inception. She helped coordinate the first clinics and community presentations at the Parent Centers. Ms. Ayesta is an Argentine attorney specializing in children and family law. She graduated from National University of La Plata Law School, where she started an interdisciplinary children's rights clinic as well as taught a seminar preparing law students to represent children in conflict with the law. After law school she was awarded UNICEF scholarships to pursue postgraduate studies in Chile and Spain, which provided her with an interdisciplinary training in advocacy and public policy. In 2005 Ms. Ayesta became an AmeriCorps Equal Justice Fellow at Public Counsel Law Center in Los Angeles working in their Children's Rights Project. She holds a Master of Law (LLM) degree from Loyola University of Chicago in Children and Family Law, as well as a Masters in Children's Rights from the University of Andalucia, Spain.
To contact Ms. Ayesta, please email her at vayesta@cwsl.edu
California Western School of Law Students, Legal Interns
A group of ten second and third year law students at CWSL volunteer their time each week to meet with clients and assist specialty attorneys in their consultations.
Community Law Project Administrators/Interpreters
The Community Law Project is able to broaden its community impact with the help of several bilingual undergraduate students from colleges throughout the county. These students volunteer their time to help with the administration of each clinic by helping check-in clients, enter data, and aid the law student volunteers, as interpreters, to bridge language barriers and provide better service to our clients.